Step 9: Create player accounts
Go to the control panel and choose the 'Rights' tab. In 'User management', you can choose 'Staff' or 'Player' on the left-hand side. Filter here on 'Player' to see all the players. If all players have a correct e-mail address, you can send them all an invitation.
First click on the top check mark on the left (select all players) and then click 'Send invitation'. A pop-up will be shown where you will be able to choose or add an e-mailadress, the main e-mail is shown by default. Click on send. At that point, all players with a correct e-mail address will receive an e-mail to set their password.
This e-mail will only be sent to the chosen e-mail address! Not to other e-mail addresses linked to the player profile. The e-mails registered therein will receive the notifications and the e-mails sent from PSD.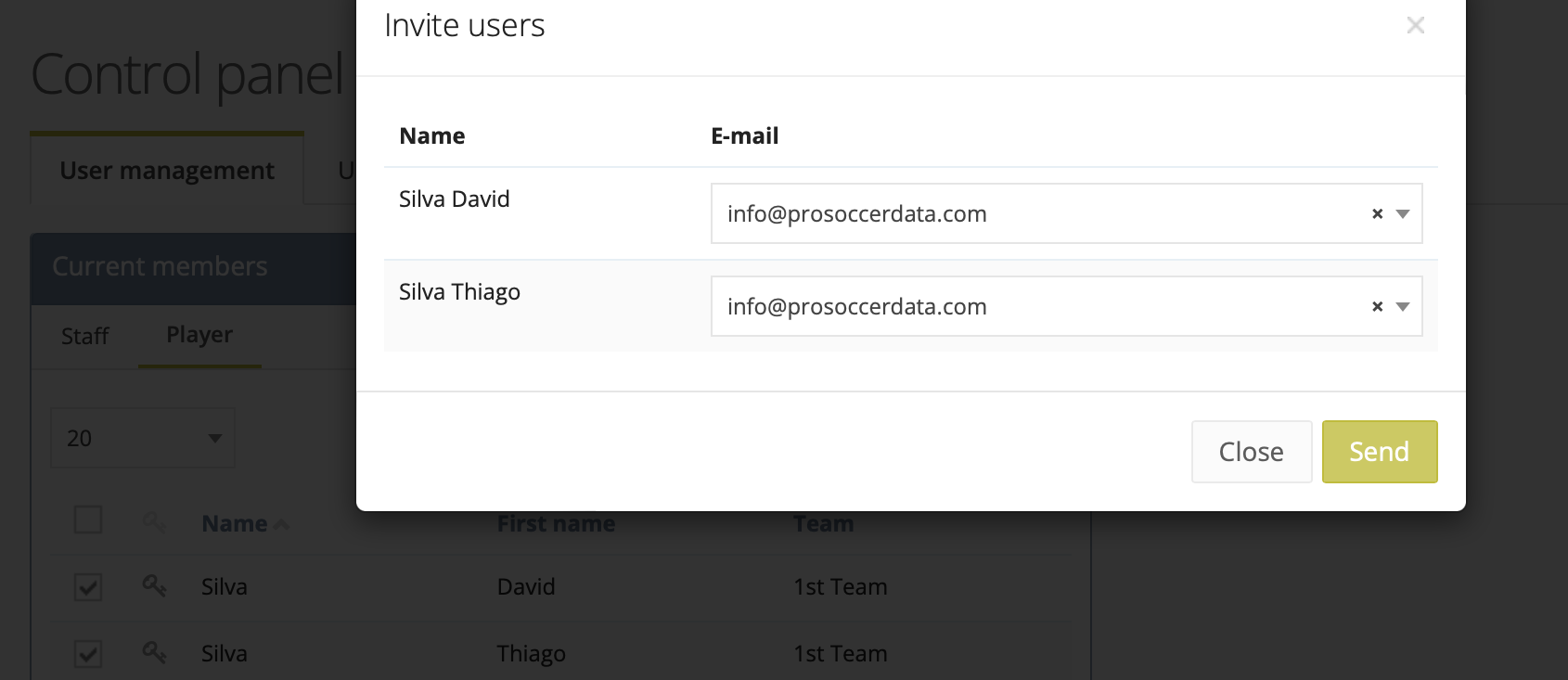 ---
Questions about this article? Send an e-mail to support@prosoccerdata.com
---