Video plan
If you have the right 'Manage video library', you can find the following information about the video plan of your platform via the button on the top right:
How much storage space is left for videos
Quality of uploaded videos
Price per month for the current video plan
Period of use of the video module
When you click on 'Change plan', you can view the different video plans:
Free: Up to 5 hours of storage (480p video quality)
Basic: Up to 60 hours of storage (720p video quality)
Medium: Up to 150 hours of storage (720p video quality)
Pro: Up to 350 hours of storage (1080p football quality)
Ultimate: Unlimited (1080p video quality)
The maximum number of hours is valid for 12 months!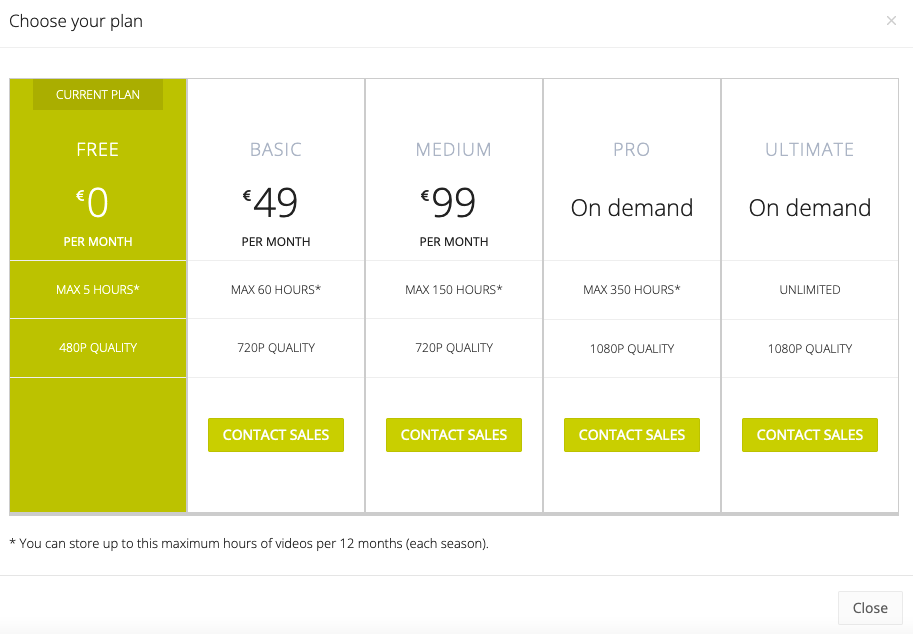 If you wish to change your plan, simply click on the yellow 'Contact sales' button under the desired plan. Our sales department will then contact you to arrange it.
Usage & billing
Each video that is uploaded will appear under the 'Usage & billing' tab of the video library's Management page. If you delete a video, the corresponding length will be available again.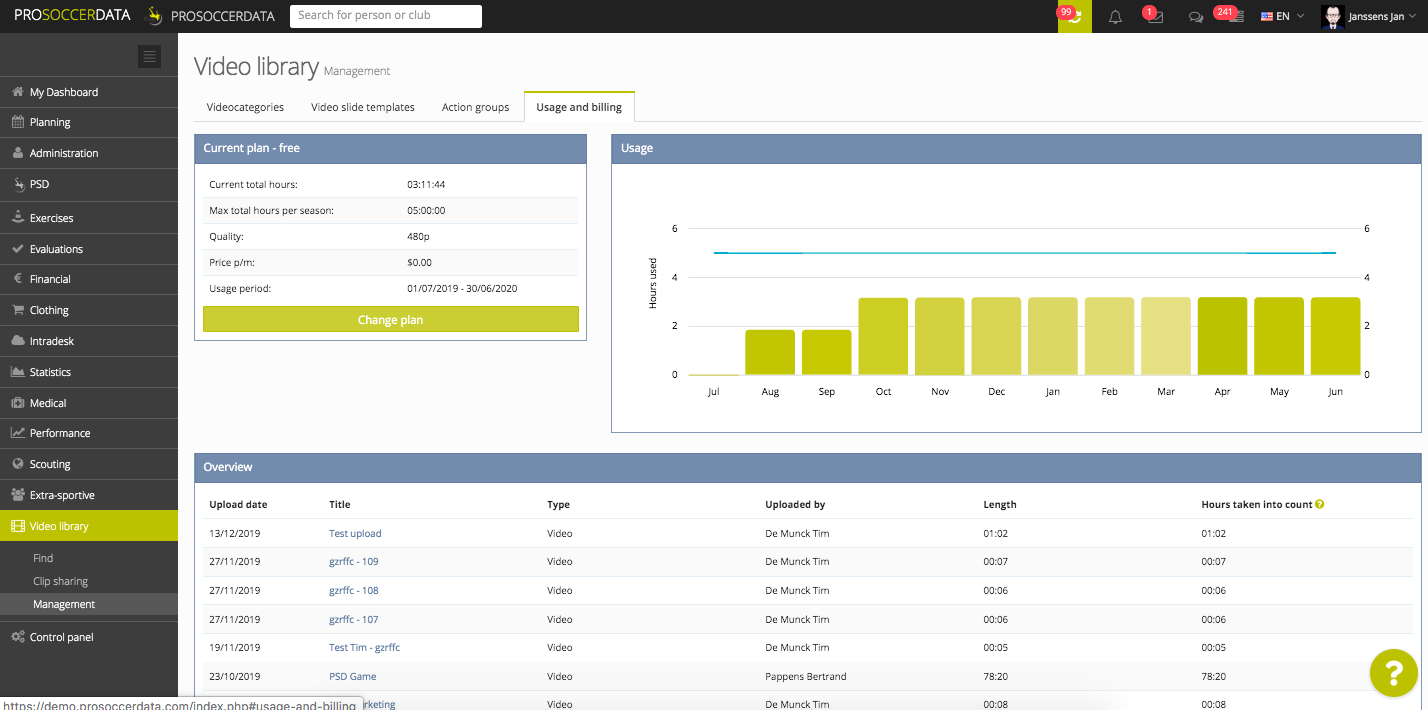 A playlist is a collection of clips from uploaded videos. As the duration of the original video has already been taken into account, the duration of the clips will not be counted additionally. If the original videos are deleted, they will be.
---
Questions about this article? Send an e-mail to support@prosoccerdata.com
---