Management
Video categories
Under this tab you can add video types that you want to link to the videos uploaded in the Video library afterwards. Click on the green 'Add' button to create a new category. If you want to create certain subcategories, you first have to select the main category and then click on the green 'Add to ...' button. To edit or remove a category or subcategory, check the box first and then click the yellow 'Edit' button or the red 'Remove' button.
When you click on a category, a table with the number of videos linked to this (sub)category will appear on the right side.

Under Video library > Search you can filter on the different (sub)categories.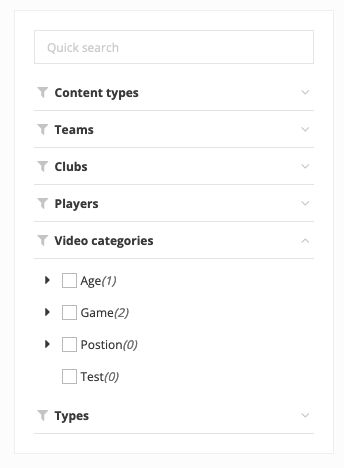 Video slide templates
In this tab, you can create slide templates to be used afterwards in a playlist as an introduction or between the different clips. Click on the green 'Add' button to create a new slide template. You enter a name for the slide template, choose a background image and a background colour. When you click on the slide template you get a preview of the slide template on the right. If you want you can add text by clicking on the green button 'Add new text'. If you want to change the added text, you can click on the yellow button 'Edit text'. To delete text, you can use the red button 'Delete text'.
Don't forget to save your changes via the green 'Save changes' button!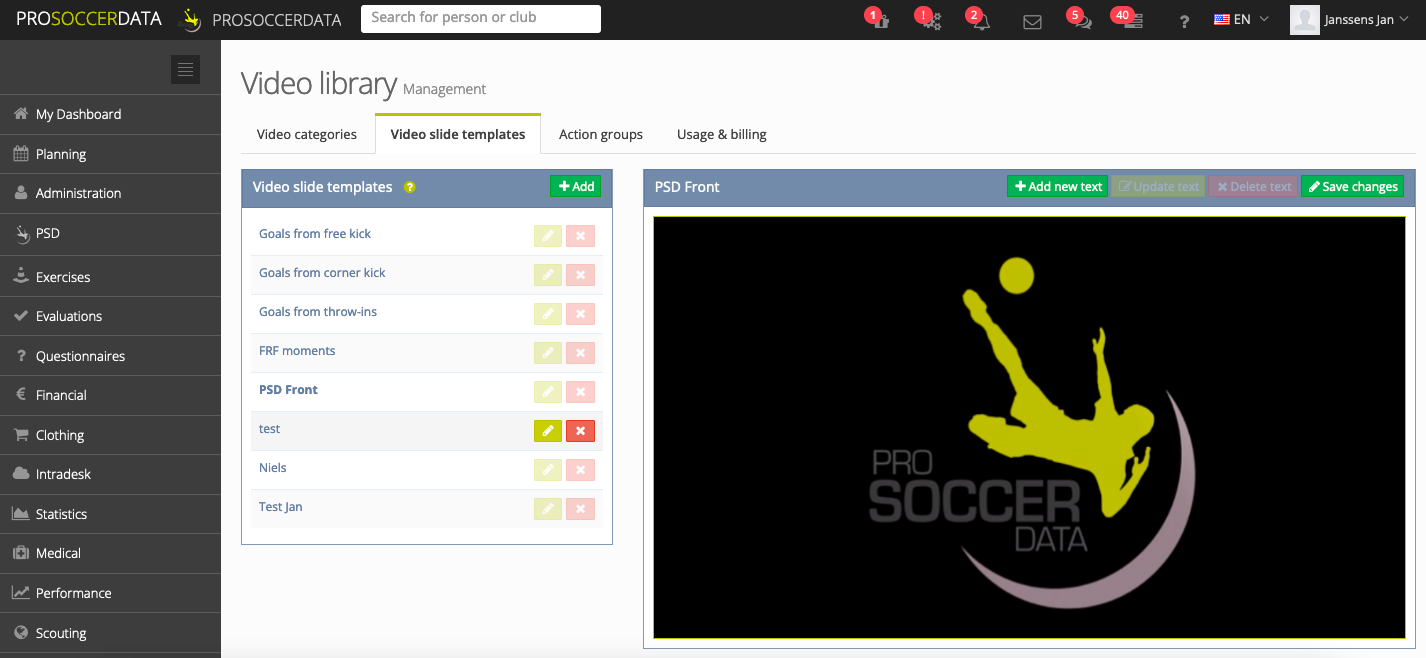 Action groups
Via this tab, you can group all kinds of actions that users have created in their palette to tag videos, into 1 action group. An action group allows you to group all related actions under 1 common title via the blue 'Actions' button. Then drag an available action to the 'Selected actions' column.
Example: user X tags a goal as 'Goal', while user Y tags a goal as 'Golazo'. However, the 2 actions mean the same thing, so in that case you can create the action group 'Goal' and place the 2 actions within it.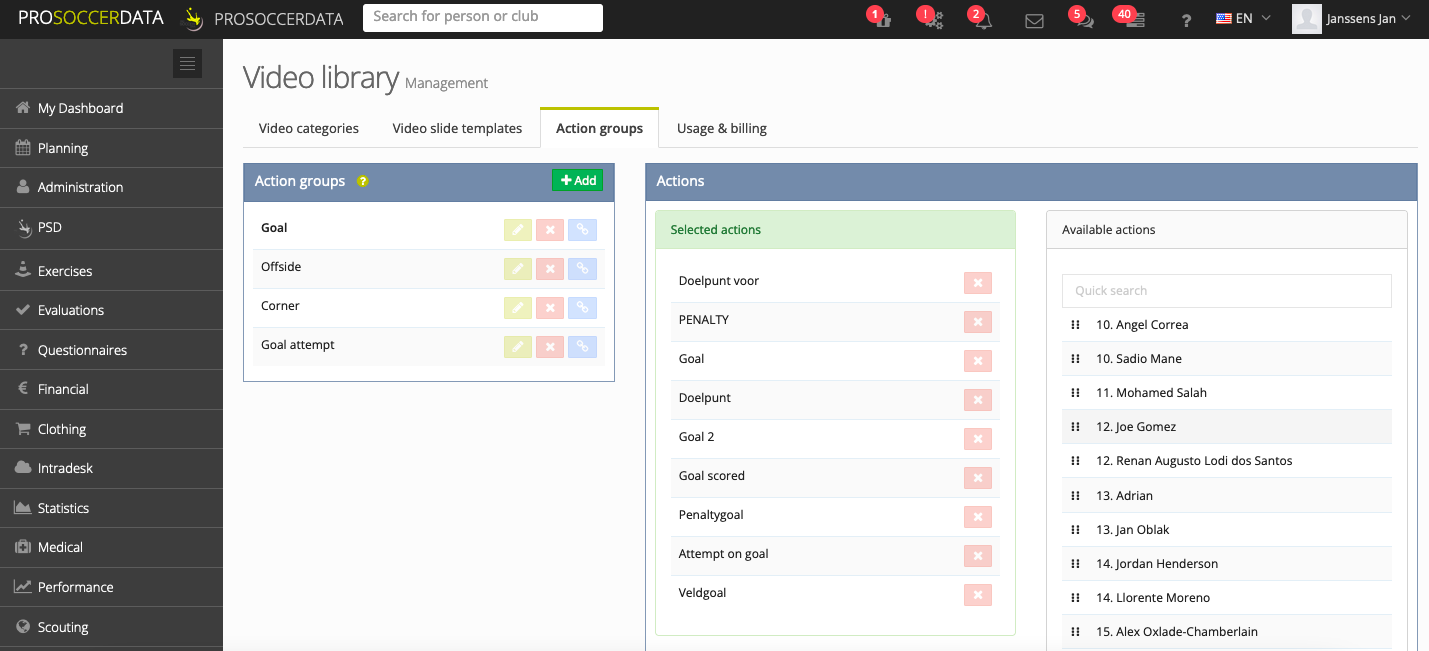 Usage & billing
More information can be found in this article.
---
Questions about this article? Send an e-mail to support@prosoccerdata.com
---