Payouts
Determine how much allowance the staff members receive per training session or game and register the payments.
How are the number of performances determined?
A training session or game is considered as a performance when the staff member is registered in the 'Training led by' section during training sessions or in one of the staff sections during a game. In the image below, Jan Janssens & Trainer Test are registered as staff members during this training session. Therefore they will both get 1 training performance in the 'Payouts' module.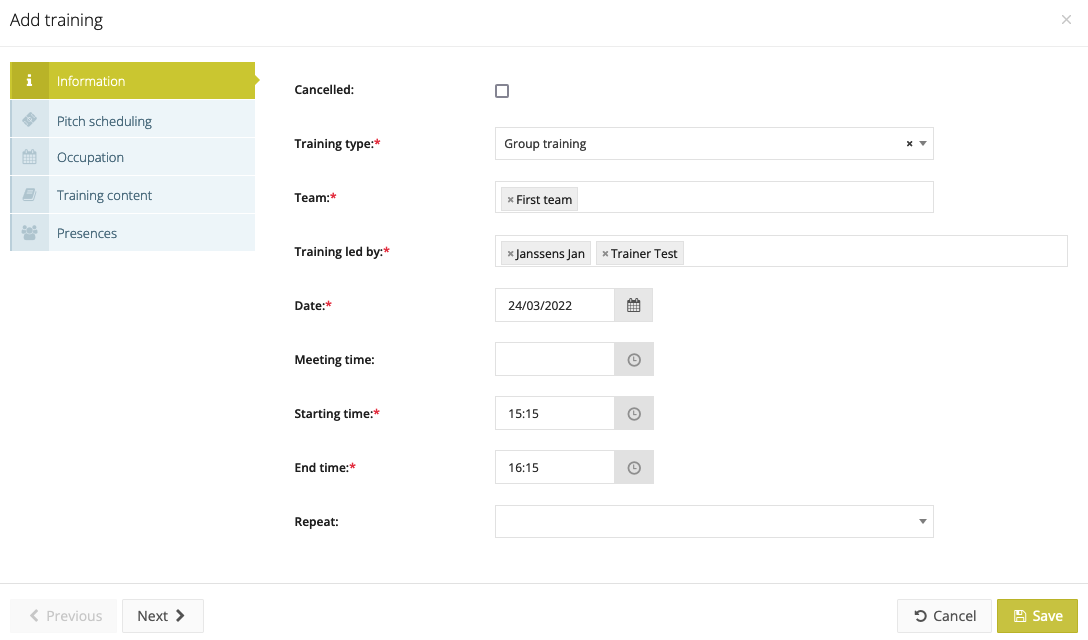 Determine the allowance & confirm the payout
You can set the allowance for a game/training session by clicking on the orange 'Edit' button. Under the columns 'Training' and 'Game' you can now determine how much each staff member gets for each game/training session.
When you want to make the payment, click on the green button under the 'Actions' column. Once you have done this, all training sessions and games columns are reset and the payment is archived. On the top right you can filter by a certain period and by a certain group of members that you have added in the control panel. For example to see the performance of all coaches during the last month.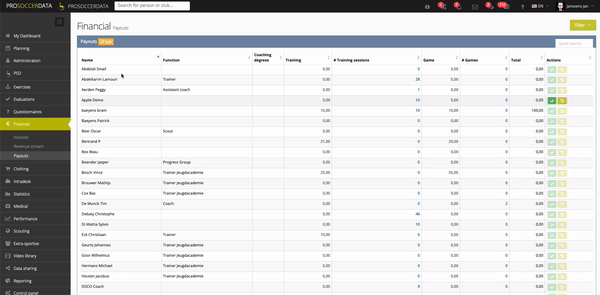 Consult the payment history
You can consult the history of the payments by clicking on the yellow 'History' button. As soon as the 'History' pop-up window appears, you can print this history by clicking on the yellow 'Print' button at the bottom right.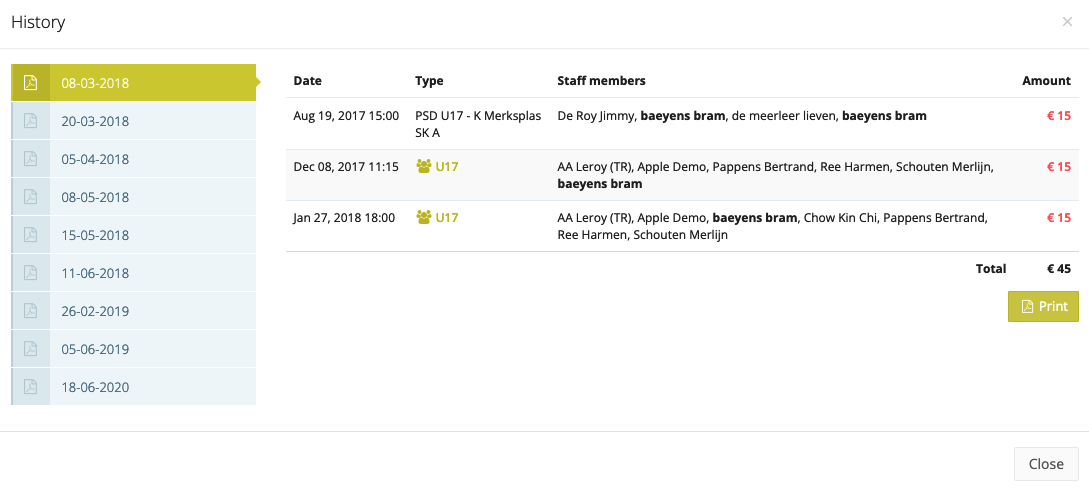 ---
Questions about this article? Send an e-mail to support@prosoccerdata.com
---