Overview
Overview totals
This page gives you an overview of all revenue streams and a general idea of which amounts are still open and which have already been paid. You can also export this list to Excel by clicking on the green button at the top right.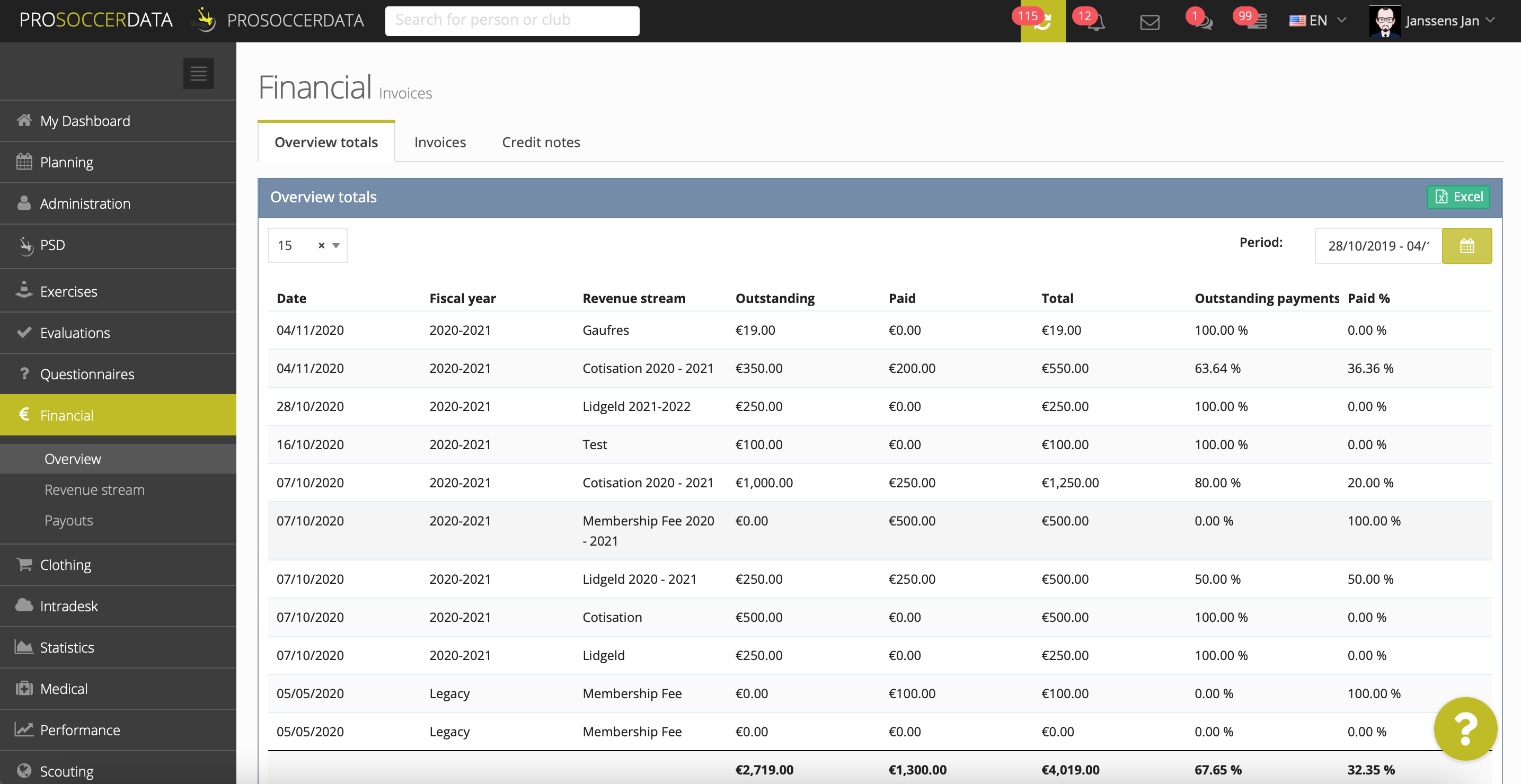 Invoices
In the 2nd tab 'Invoices' or by clicking on the revenue stream 'Overview totals' you get a detailed overview of the revenue stream and of all members who have already received a payment request.
Filters
Status: You can filter on the different statuses.
Team: You can filter on the different teams.
Revenue stream: You can filter on the different revenue streams.
Quick search: You can search for a club member or an invoice number.
Status
There are 4 different statuses available:
Pending: The club member has received the invoice but has not yet completely paid it.
Paid: The invoice has been completely paid.
Too late: The payment has not been completed after the final payment date.
Credited: The invoice has been credited and the club member will therefore not pay this invoice (this invoice may therefore no longer apply to the member or a new, modified invoice has been created).

Export
You can export invoices to an Excel file via the green button in the top right-hand corner. You can choose which export you want by filtering on status, teams, revenue stream and latest payment.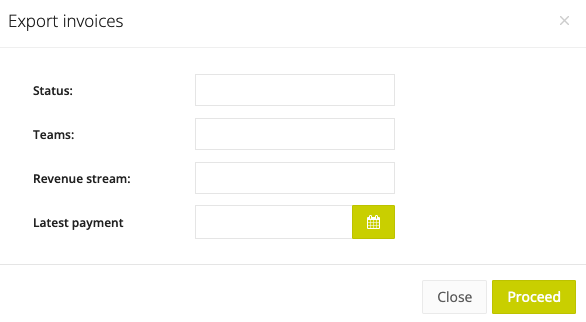 Credit notes
In the 3rd tab you get an overview of all credit notes that have been created. Here you can see all the information on the invoice itself, as well as on the credit note that was issued. On the right you can also see the reason why a credit note was issued.

Status
There are 2 different statuses available:
Open: A credit note was created, but no further action was taken.
Handled: The invoice amount has been refunded or no further action needs to be taken.
You can change the status from 'Open' to 'Handled' by clicking on the club member and indicating 'Mark as repaid'.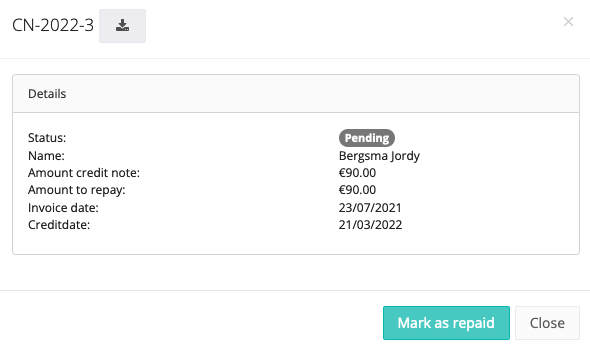 ---
Questions about this article? Send an e-mail to support@prosoccerdata.com
---