Overview
On this page you can find an overview of the questionnaires sent to the players and their answers.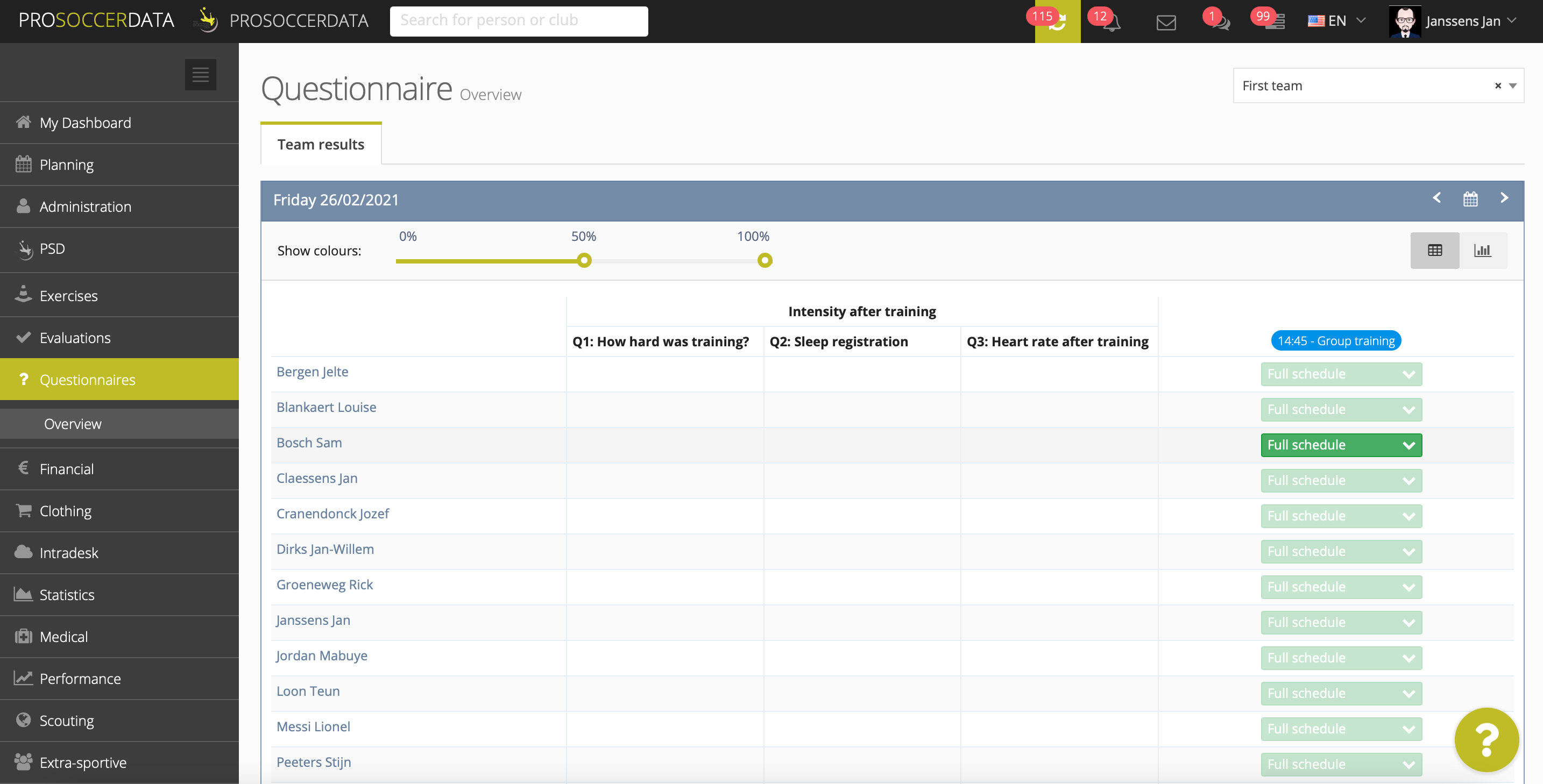 Results
All completed questionnaires can be displayed in a table or graph overview, the presentation mode can be changed via the buttons at the top right corner of the window. Questionnaires are displayed per day, to consult the results on other days you need to change the date via the calendar icon on the top right of the window.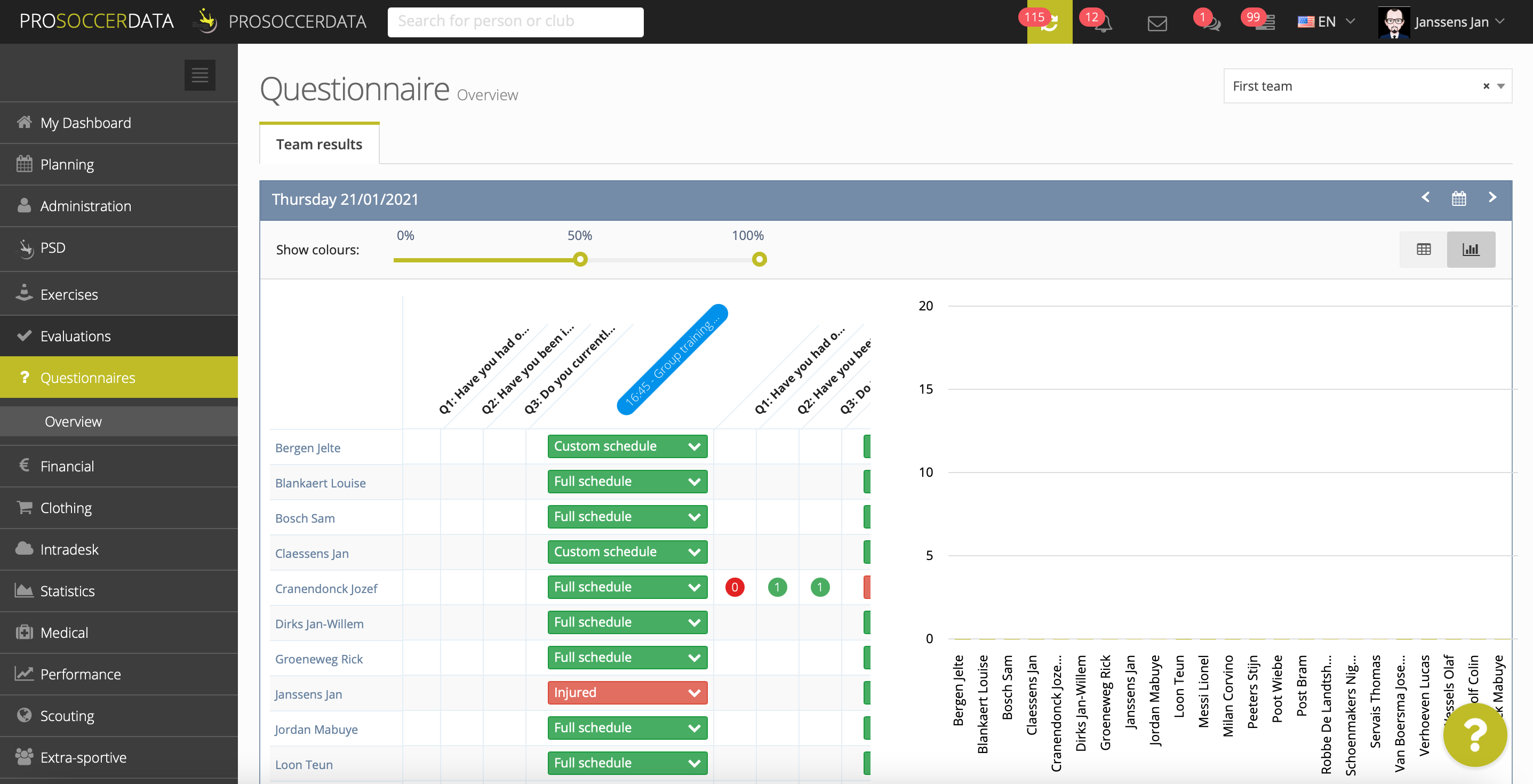 Via 'show colours' you can indicate which colours should stand out in the overview and which should not. This will only have an impact on numerical values. With this feature you can immediately see which players score very low on high on certain questions.

To view a player's individual questionnaire results in detail, click on one of his results. Here you will get an overview of all questionnaire details and when the player has completed the questions.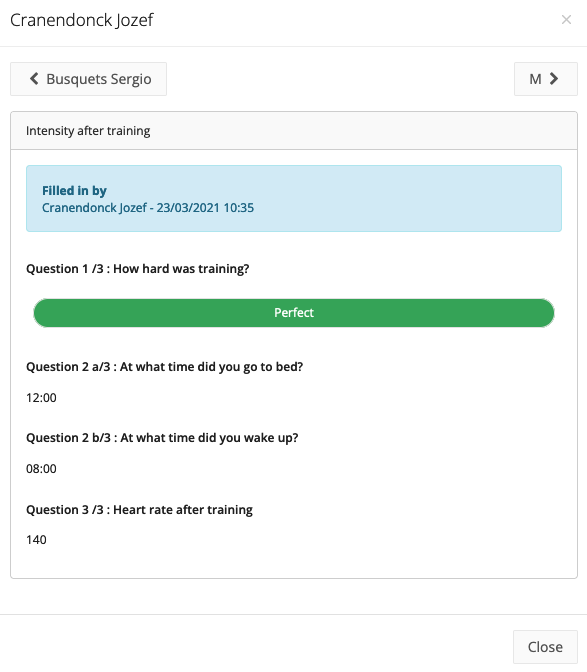 Training presences
In the overview you also get to consult the planned training sessions of the selected day. Here you can submit player presences:
Full schedule: Player will participate the whole training
Custom schedule: Player will participate in some parts of the training
Absence reason: Player will be absent for training
You can consult the training content by clicking on the training in title row.
When editing the player presence, you always have to provide a comment. This comment will be displayed in the training activity pop-up under the 'Comments' tab or on the player profile under the'Training' tab.
Players who are on a custom training schedule will be preceded by a yellow triangle icon under the 'Players per section' tab (see image below).

---
Questions about this article? Send an e-mail to support@prosoccerdata.com
---