Profile name
By clicking on your name in the top right-hand corner, you will see various options: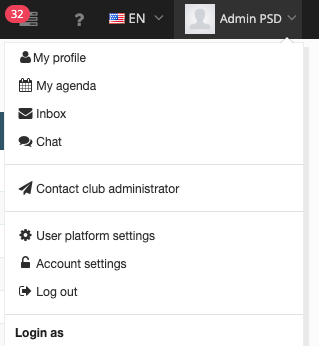 My profile
By clicking on it, you will be directed to your profile page where you can find all kinds of information such as personal data, contact details, personal planning, ... From here you can also adjust certain data by clicking on the yellow 'Edit' button.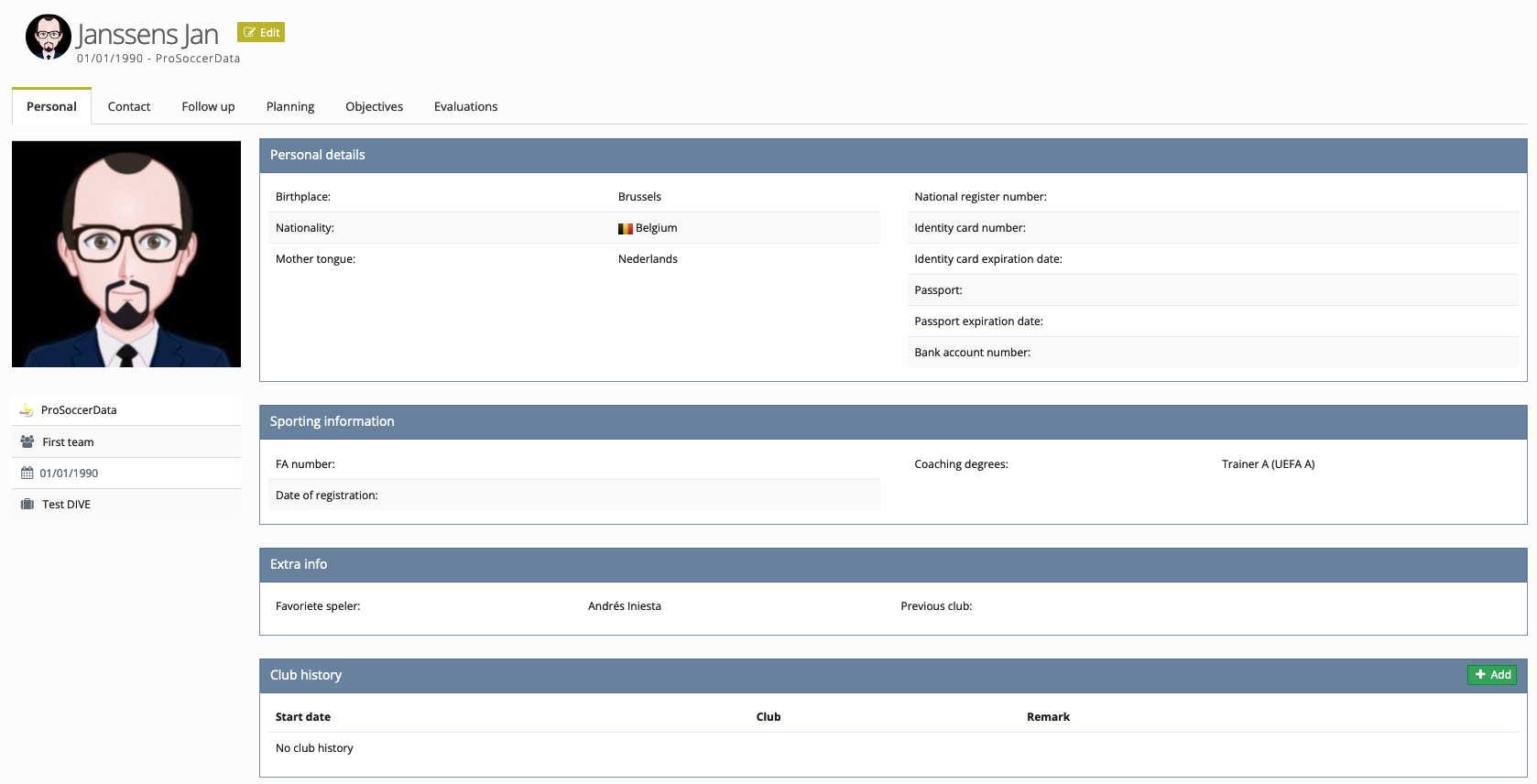 My agenda
Use this feature to access your personal agenda. From here you can add activities by selecting a certain period with your mouse or by dragging the 'Add activity' button in the calendar. The yellow 'Export' button next to 'Personal agenda' allows you to export your personal calendar to your Apple, Outlook or Google calendar. You can find more info in this article.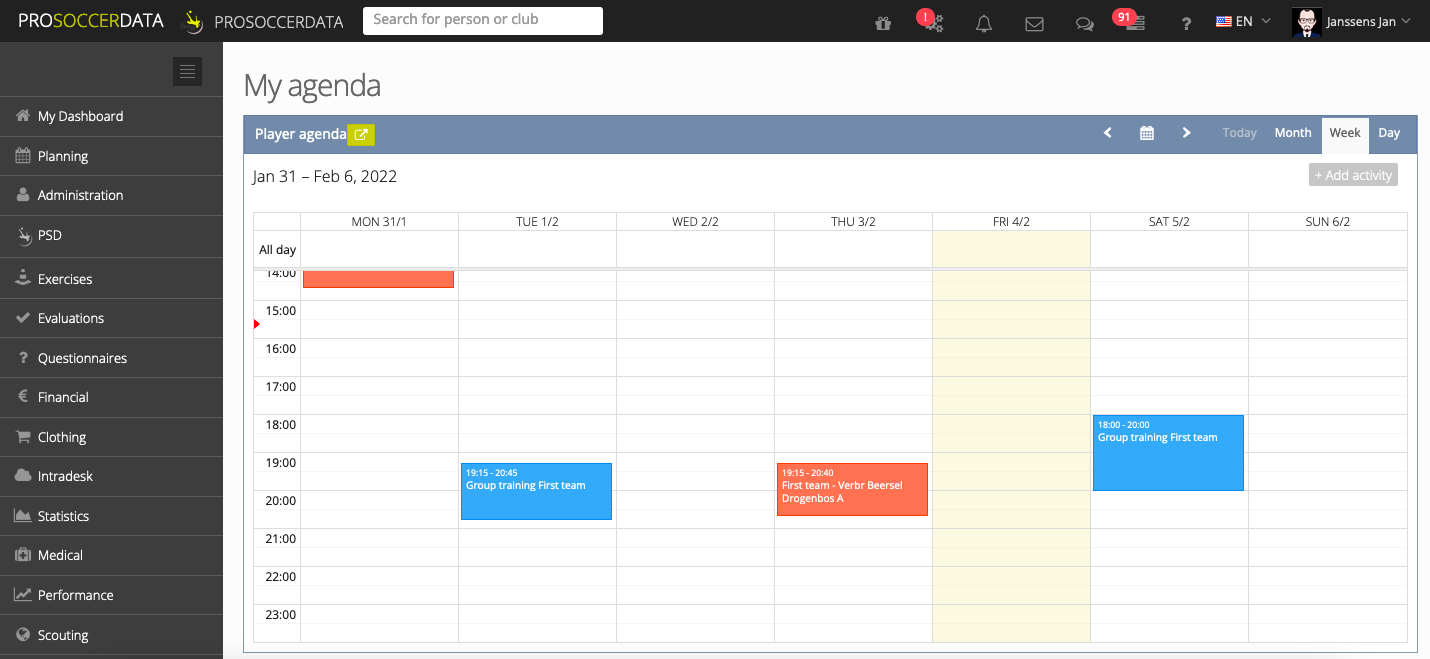 Inbox
Click this to go to the mail module and create new e-mails. More info about this module can be found in this article.

Chat
By clicking on this, you go to your chat inbox and can send new chats. More info about this module can be found in this article.

Contact club administrator
If you click on this, a pop-up will appear where you can type a personal message to the club administrator. The message will automatically be sent to the external mailbox of the club administrator.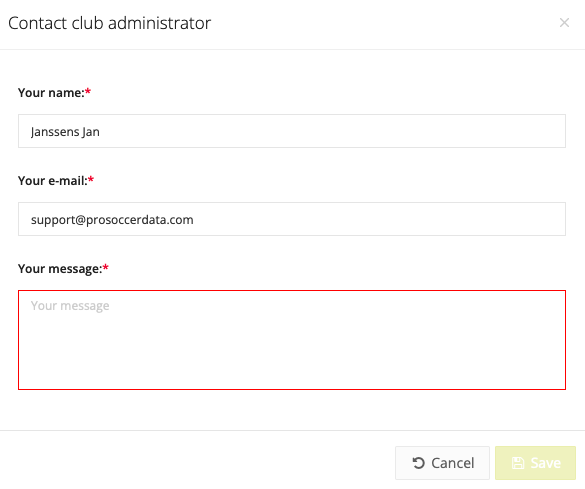 User platform settings
You can manage the notifications for your profile in the user platform settings. If you don't want to receive a certain notification you can simply move the on/off button by clicking on it. We distinguish between notifications on ProSoccerData (platform) or e-mail.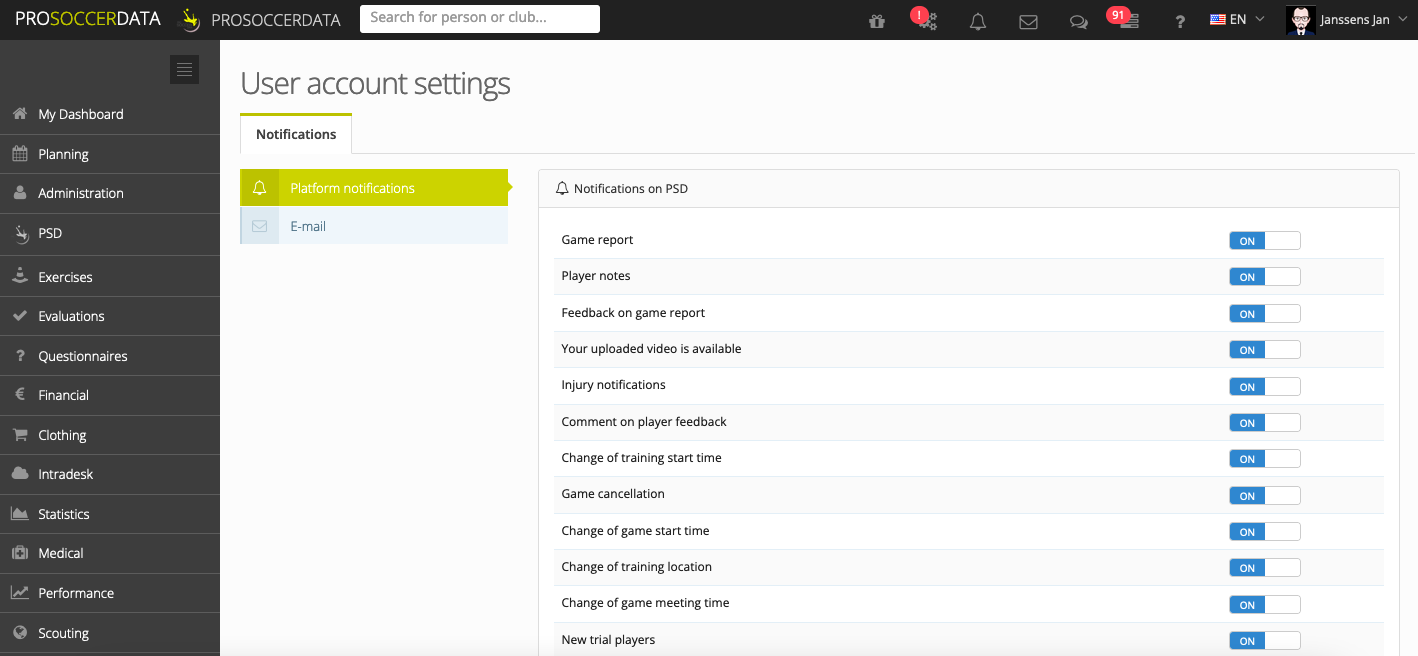 If you wish to receive e-mail notifications on several e-mail addresses, you can add these under the tab 'E-mail'. You add a new e-mail address by clicking on the current e-mail address. A pop-up will appear in which you can enter an extra e-mail address.
By default, all e-mail addresses added in the administration module for the club member are listed here.
Account settings
By clicking on it, you can start customising various personal items. A page will open where you have a choice of:
Personal information: changing name & first name
Security: changing password
Account preferences: changing language
On the login page of the club platform, you can also indicate that you have forgotten your password. By entering your e-mail address, an e-mail will be sent to set a new password.
Log out
Click here if you want to log out.
---
Questions about this article? Send an e-mail to support@prosoccerdata.com
---