Evaluations
Overview
To be able to add extra-sportive evaluations, you first need to create an evaluation type in the Evaluations module under the 'School' tab. For more information click
here
.
This tab gives you an overview of all extra-sportive (self) evaluations. By clicking on the green 'Add' button you can create new extra-sportive (self) evaluations per group (or individual).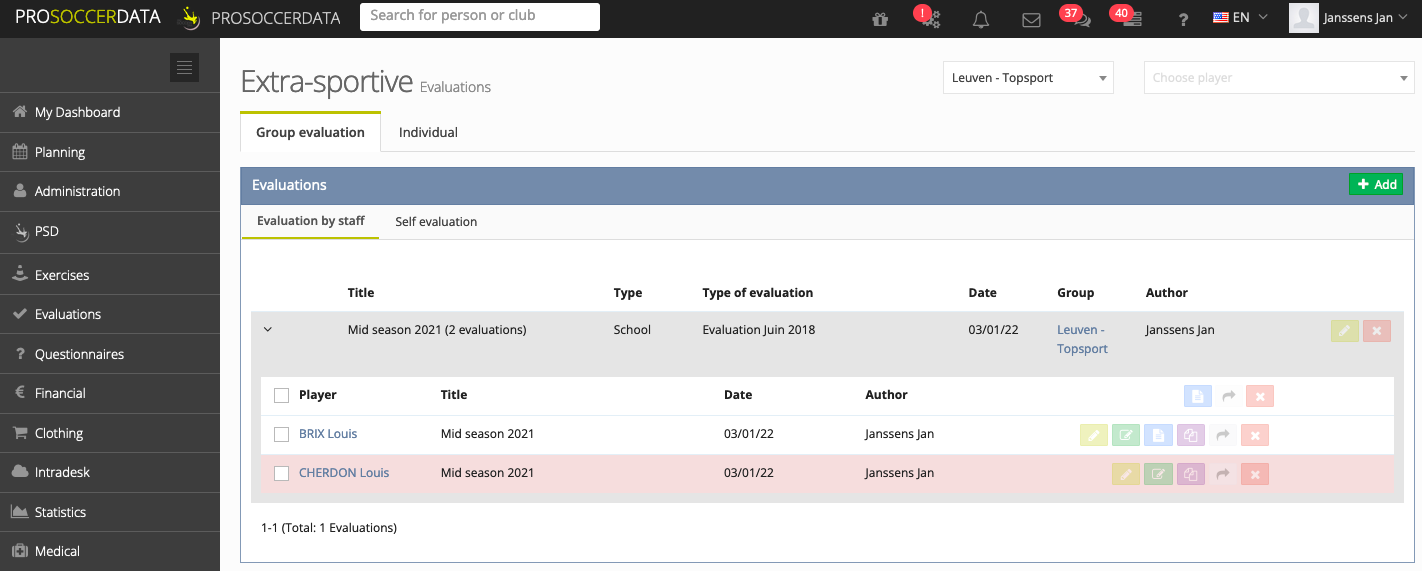 Completing or sharing an extra-sportive evaluation is the same as a club evaluation. More information can be found in this article.
Results
In this tab you can see a total result of the different evaluations that have been filled in for a student. If you have more than one evaluation in one school year, you can filter out the period in which the evaluations were made for each group at the top right. Then you get a final score where the different evaluations are combined.

---
Questions about this article? Send an e-mail to support@prosoccerdata.com
---