Exercises
Search exercise
On this page you get a handy overview of all exercises that have been created and approved.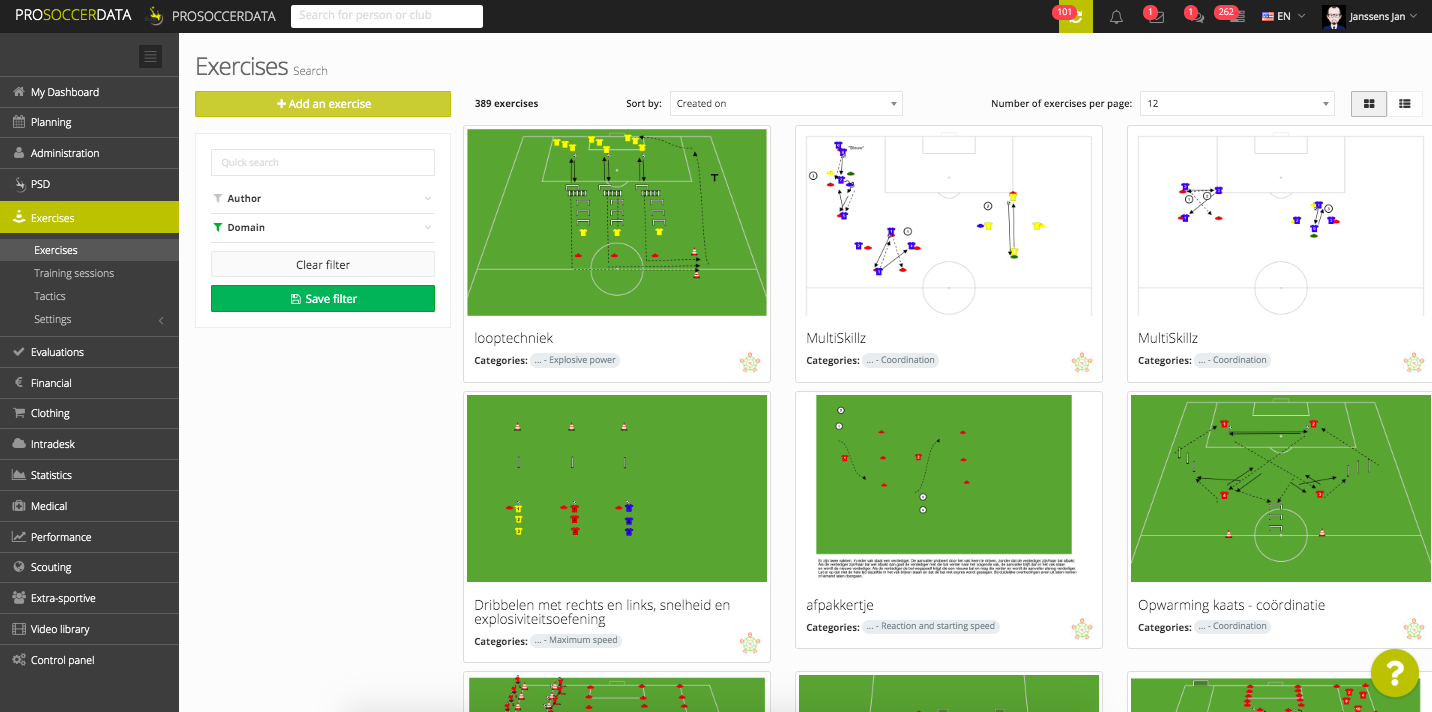 On the left side you can filter very easily by clicking on an author, category or type. You can also choose to use the 'Quick search' function and thus search for a specific word in the exercise title.
On the right, you will see a list of all exercises, you will also immediately see in which category, theme and type the exercise is located. By clicking on it, you will see more details.
If the exercise has not yet been validated, the author can still modify it. Once the exercise is validated, he will no longer be able to do so. Once the validation is done, only the user who validates the exercise can edit it.
Add exercise
When you click on the button 'Add an exercise' in the top left corner, you can start working on your own exercise.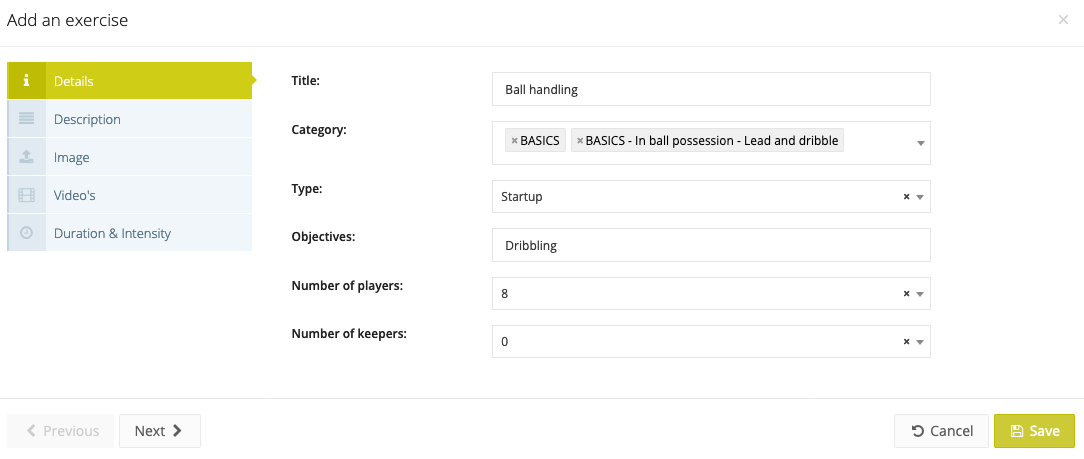 When creating an exercise, you must follow four steps:
Details
Here you enter general information about the exercise such as the category and the type. This is very important to see later on which parts the exercise focuses on. You can define these via Exercises > Settings > Categories.
Under Category you can add more than 1 category or subcategory. These are then linked to each player and can be viewed on the player profile via Training sessions > Statistics. Here you get an overview of the training sessions per category. You can then click on it to view more detailed information per category.
These details of training sessions are also displayed at team level via Statistics > Team > Training sessions.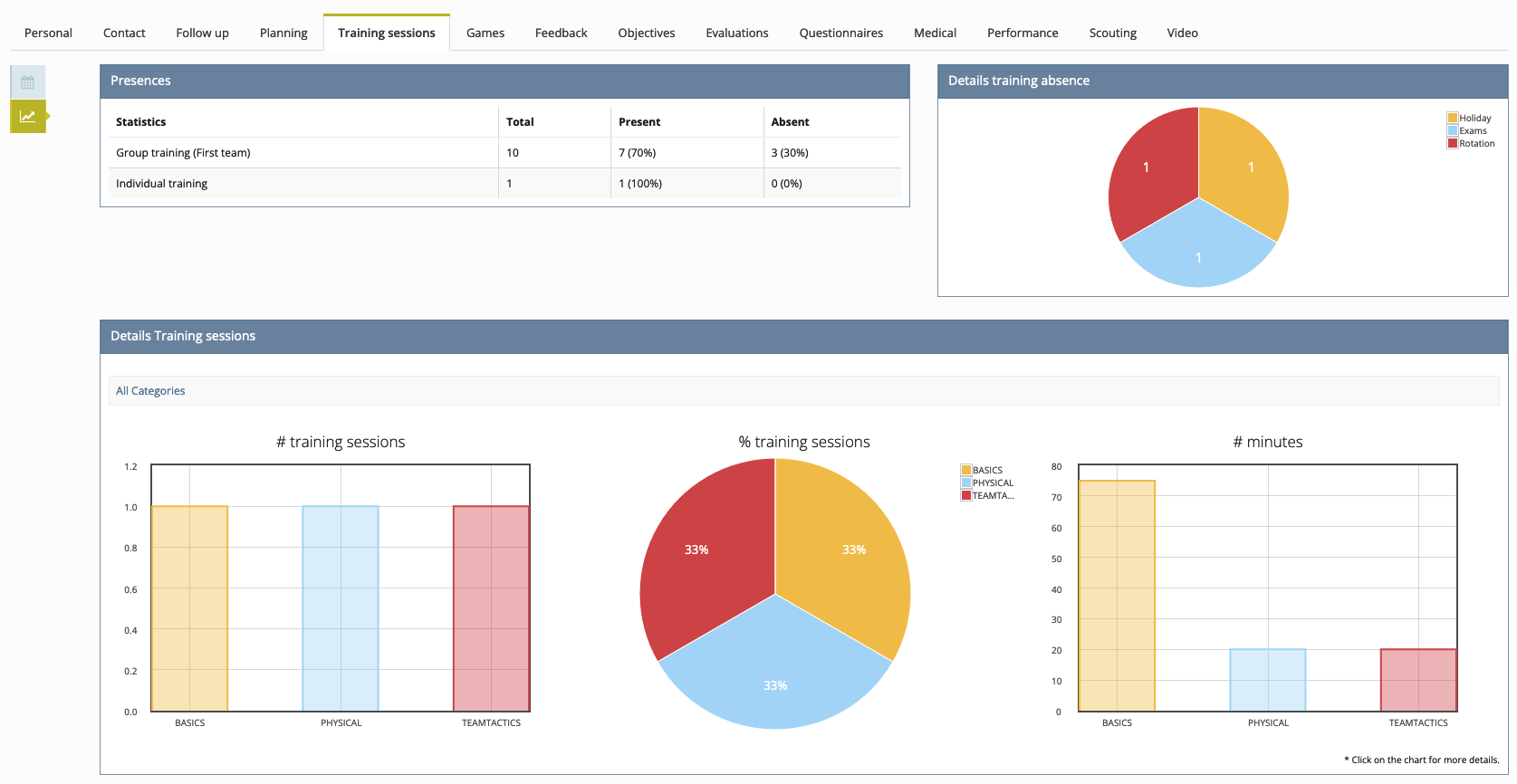 Description
In the description you give general guidelines about the exercise. The material that is needed, the objectives etc.
Image / Videos
In this step you have two options. If you choose 'upload an image', you choose to upload a completed exercise from your computer to PSD. With the second option 'draw an exercise online' you can click on 'Start the drawing tool'. If you do this, you can start drawing a complete exercise. If you have Video library, you can also link videos to an exercise.
Duration & Intensity
The duration is important because it will be scheduled automatically when linking this exercise to a training session. The different values of intensity can be determined via Exercises > Settings > Intensities.
Copy exercises
If you have created an exercise and want to make a variation or add something extra to it afterwards, it is best to copy the exercise using the purple 'Copy exercise' button.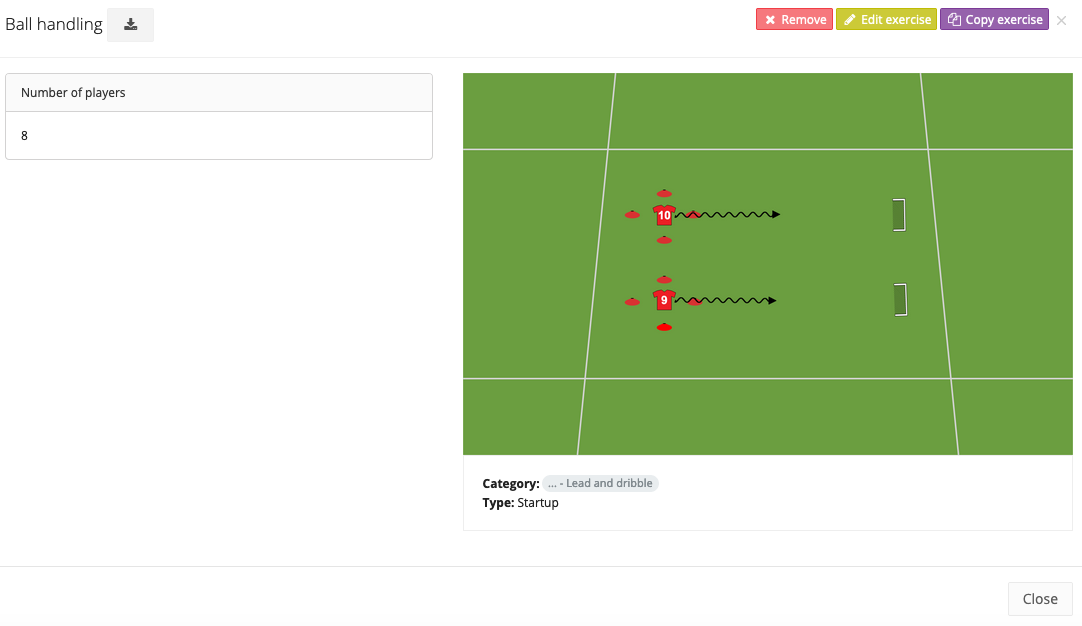 Then you can make the changes and save them. By doing so, you will find both variations in the list of exercises and you do not have to change the exercise every time.
Example: 2 goalkeepers added to the exercise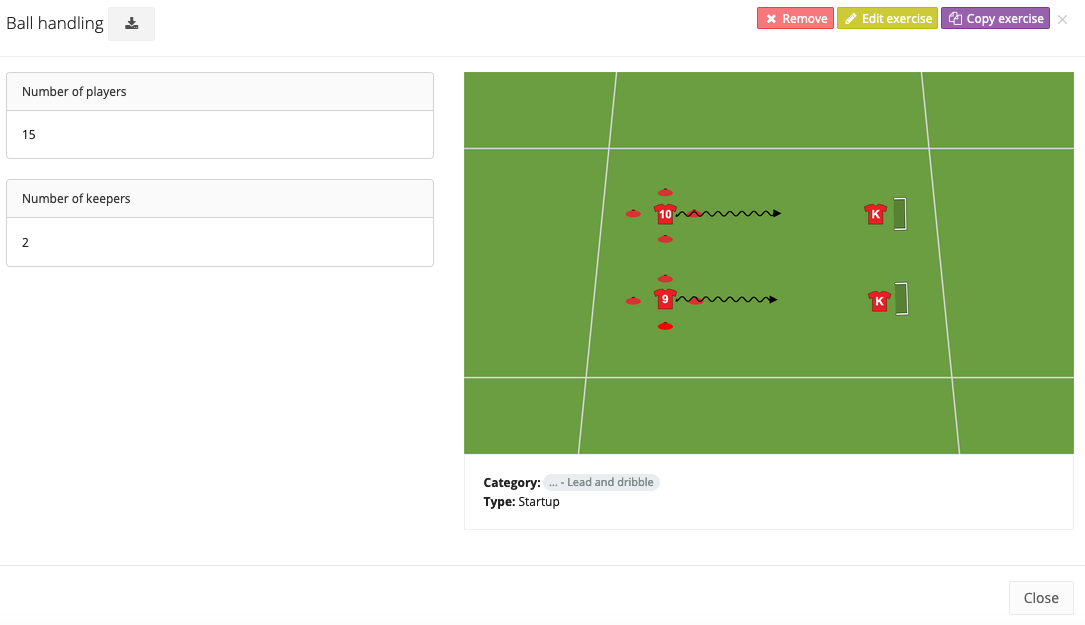 ---
Questions about this article? Send an e-mail to support@prosoccerdata.com
---