Goalkeepers
Define goalkeeper
First, we need to designate which players are goalkeepers. Select a team and pick a player by clicking on his profile. You can designate his position by clicking on the green button 'Edit'. Afterward, you can select his position on the pitch. If you click on the goalkeeper's position the player will be considered as a goalkeeper.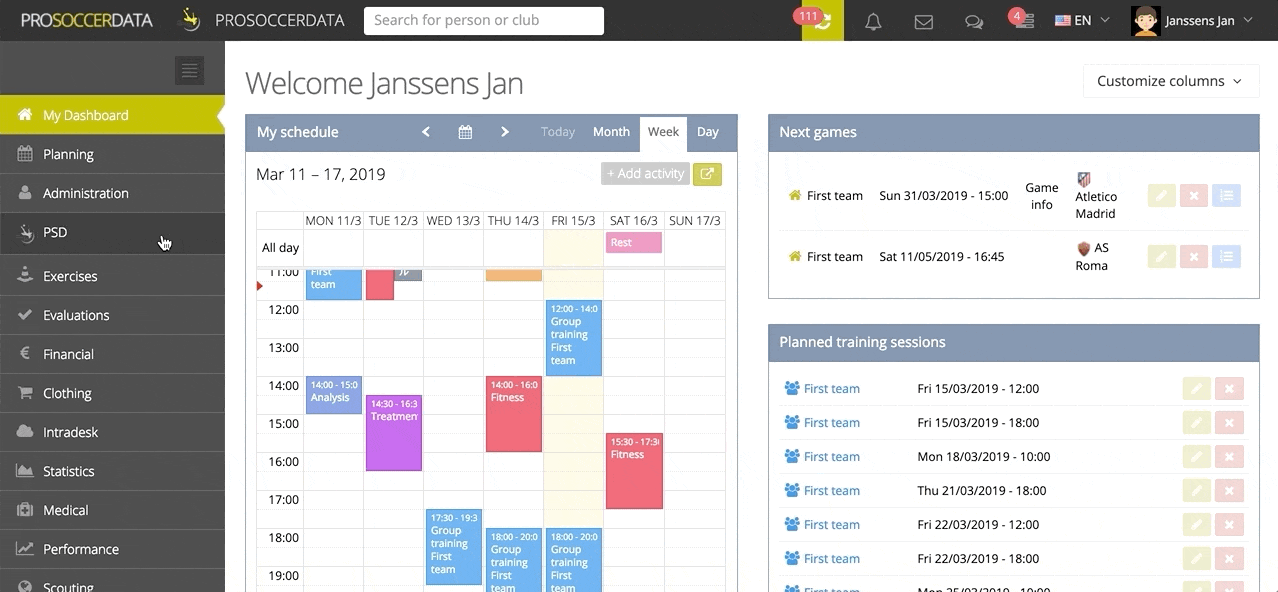 Schedule goalkeeper training
Via this page you can start scheduling new goalkeeper training by clicking on the green 'Add' button. There is a distinction between upcoming and past training sessions. In the 'Presences' tab, you can only add players that are defined as goalkeepers in the platform.

Goalkeepers follow up
By clicking on the tab 'Goalkeepers' on top you get an overview of the played games of the goalkeeper you selected in the filter on the right. You can immediately see what score the goalkeeper got per game and what comments were given by the coach. On the top right you can filter on each goalkeeper.
---
Questions about this article? Send an e-mail to support@prosoccerdata.com
---