Financial
Via this page you can add the necessary information that you want to use to create revenue streams in the Financial module, both for payments with and without automatic follow up.
Fiscal year
By clicking on the green 'Add' button, you can create a new fiscal year. You will always have to enter a start and end date here. This allows you to link every revenue stream to a particular financial year in the 'Financial module'. So every invoice for that revenue stream will always be linked to that financial year. Regardless of when you send out a payment request, how often you send out a payment request, when payment is made, ....

Account number
Here you add all the information about the account number. This information will also be added to the invoice.
You can add multiple account numbers so you can use them for different departments to create revenue streams from different activities: membership fees, football camps, ...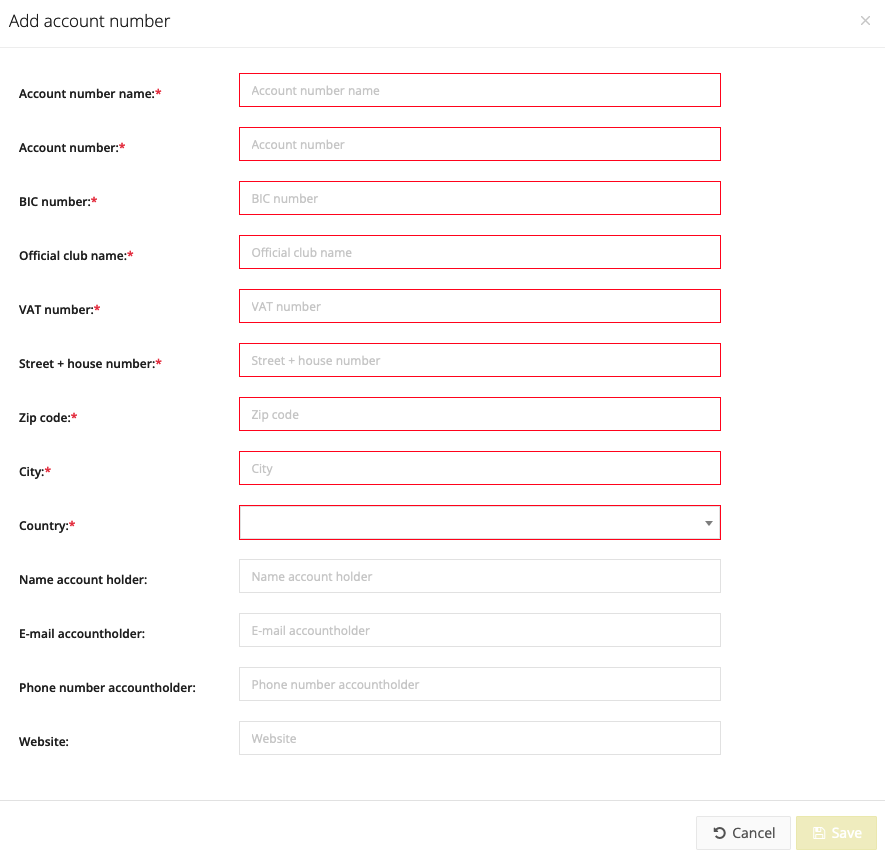 Once you link an account number to a department, it cannot be deleted!
VAT rate
If you want to add VAT to your revenue stream, you can add it here. They will then be added to the amount. When creating a department, you can choose between the different VAT rates that you have set. This part is not mandatory if you want to send invoices without VAT.

Departments
Information
You are going to create a department to use as the basis for your revenue stream. Here you will link the account number, VAT rate (not mandatory), the template (not mandatory) that you have preset.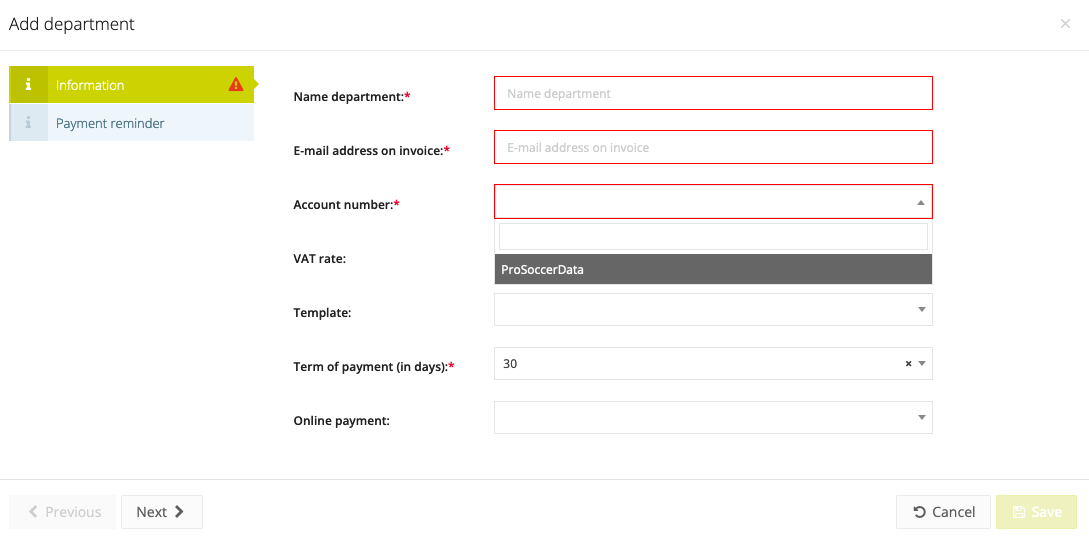 Payment reminder
The period within which a payment must be made. You can choose to setup one or two reminders, which will be sent automatically based on the days registered and the final payment date. Club members who have not yet paid the invoice will automatically receive a reminder with the invoice attached.

Changes to a department are only visible in new revenue streams.
Transaction type
When adding manual payments, you can always add a transaction type. You will define these in advance here.

---
Questions about this article? Send an e-mail to support@prosoccerdata.com
---