Templates
From this tab you can add fixed templates that you will then use when creating a financial department.
For the dimensions, use the A4 format (21 x 29.7cm / 2480 x 3508px) in file type .png or .jpg.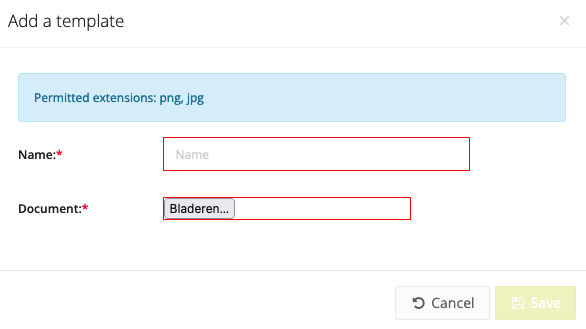 When creating a template, you have to take into account the invoice layout itself. You can find an example below, depending on which information you will add in Control Panel > Settings > Financial and in the revenue stream itself, more data will be shown on the invoice.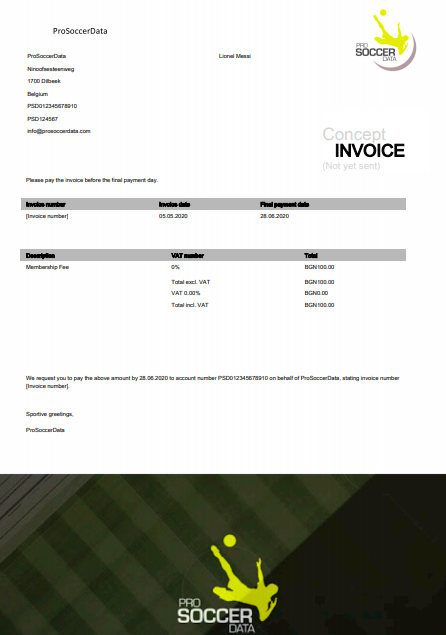 ---
Questions about this article? Send an e-mail to support@prosoccerdata.com
---