Overview staff
Create evaluation
Via the green 'Add' button you can add a new evaluation for a staff member. By clicking on it a pop-up will appear where you have to fill in the title of the evaluation, the date, the type and finally the staff member you want to evaluate.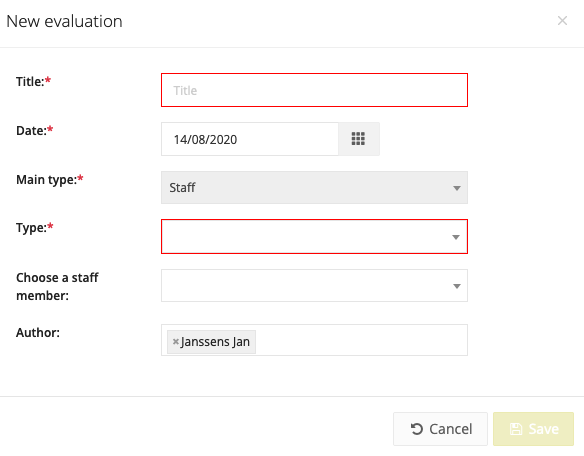 You can set the type of evaluation in advance via Settings > Evaluation type > Staff
Once the evaluation is created, it can be completed by the author(s) using the green button 'Fill in evaluation'. Once the evaluation is completed it can be printed by clicking on the blue button 'Print evaluation' and then selecting the desired language. The evaluation is always visible for the users with the right 'View staff evaluations' and can be consulted through the profile of the staff member.

You can also choose to share the evaluation with the staff member. If you wish to do so, click the white button 'Not shared with staff', this button will turn green. The staff member will get a notification of this.

---
Questions about this article? Send an e-mail to support@prosoccerdata.com
---