Personalize your login page
You can personalise the club login page by choosing a different background for it. You can do this by uploading a club image or GIF.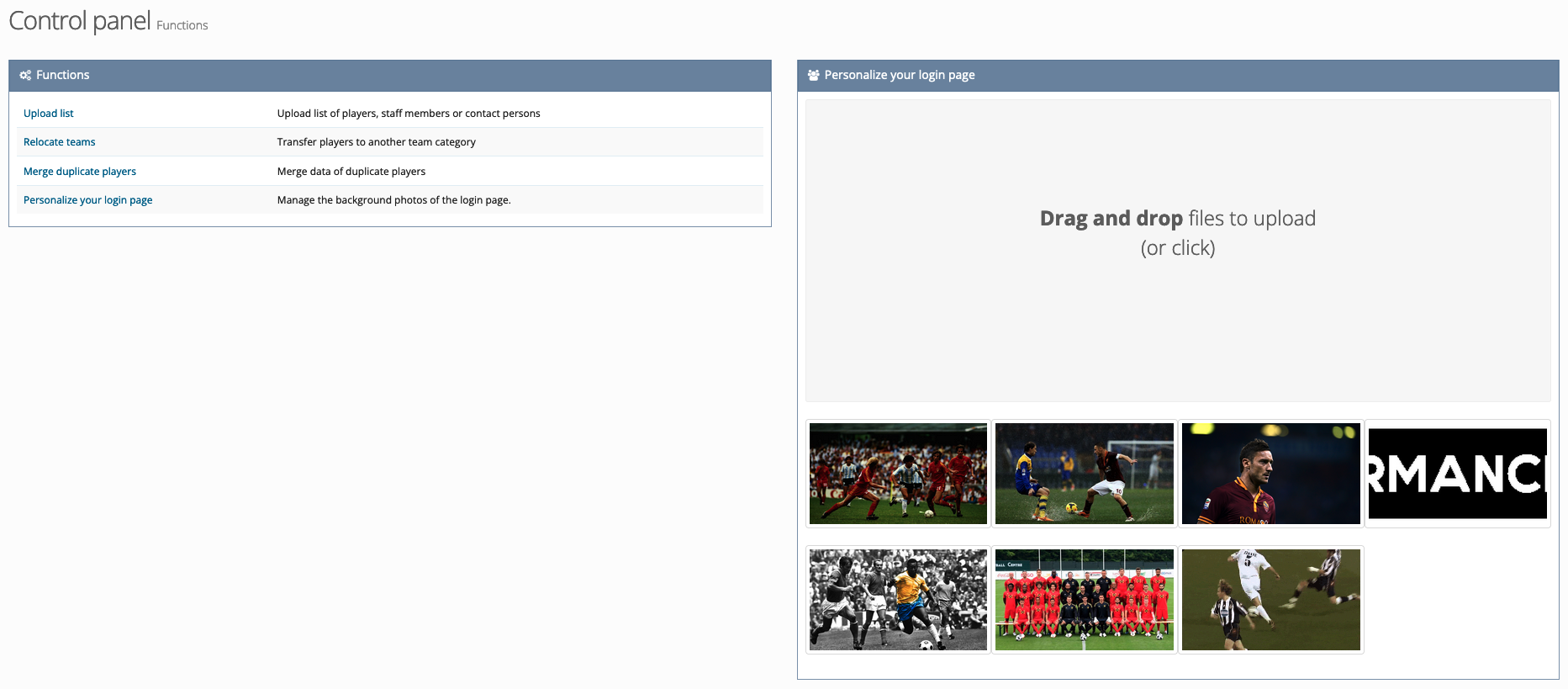 Drag and drop the image in the upload zone or click the grey zone to select your background pictures. Once uploaded, the image will be visible on the PSD login portal of your club. The first image you upload will also be the first to show on the login portal.
To delete an image, hover over it and click on the trash can.
---
Questions about this article? Send an e-mail to support@prosoccerdata.com
---