Sponsors
Via this page you can add sponsor logos to your platform and on the application so that you can highlight them and/or generate extra income. There is no limit on the number of sponsors you can add.
The sponsor banners are only visible to players, both on the platform and on the application.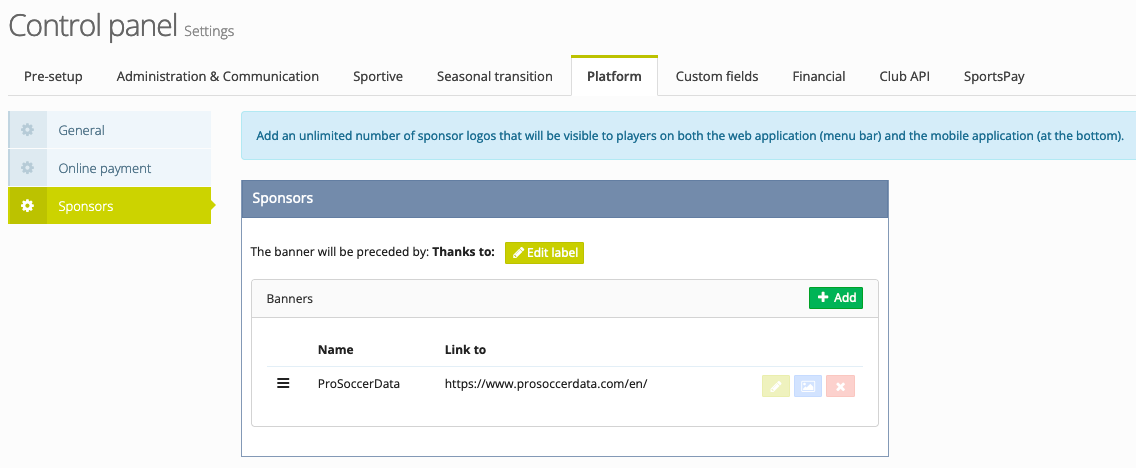 Add banner
Via the green 'Add' button you can add sponsors to the list.
Name: Add the name of the sponsor (this name is only visible in the overview)
Link to: If the sponsor has a website you can add it, players can click through to it via the platform and the application
Logo: You can add a logo with a 1:1 ratio (length = width). These will be displayed in the navigation in the format 200px by 200px.
Background colour: If there is translucent space around the logo, it will be filled with the background colour you specify.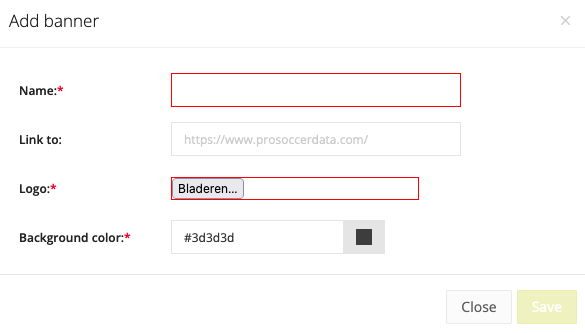 Via the blue 'Preview' button you get a preview of the banner you have uploaded and how it will be displayed on the platform and in the application.

Label
Via the button 'Edit label' you can add a short text (maximum 25 characters) before the sponsor logos. This text will be displayed on the platform and on the application.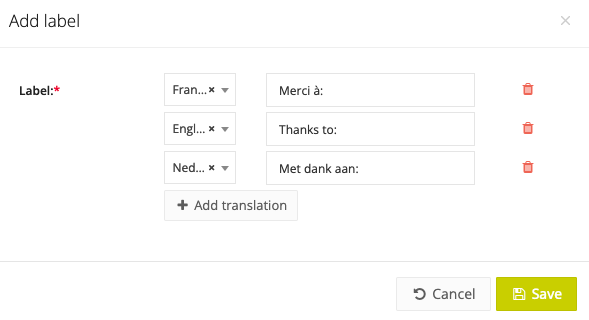 Display on platform
The sponsors will be displayed at the bottom left of the platform and only players or parents can see this.
If you have added more than one sponsor logo, the banner will switch to the next sponsor every 15 seconds.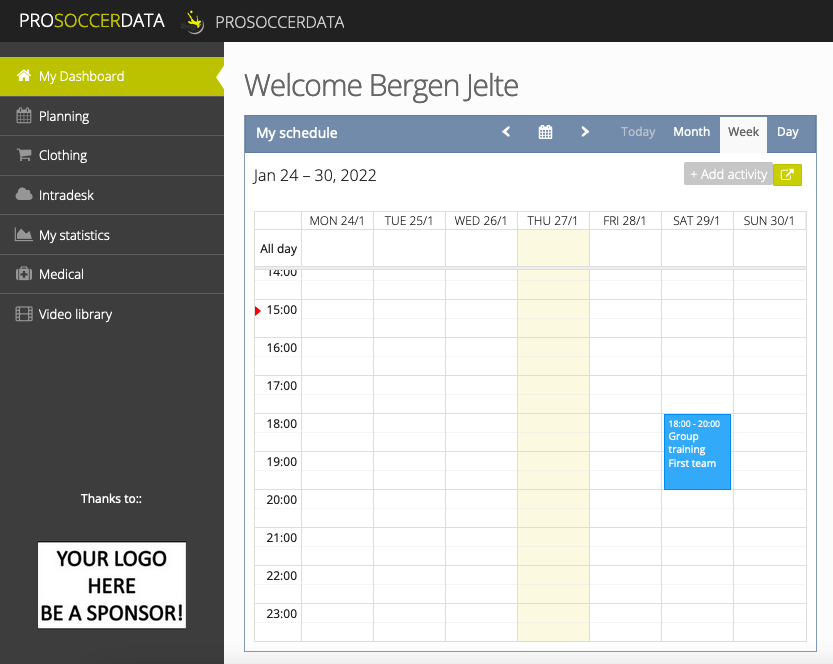 Display on mobile app
The sponsors are displayed at the bottom of the menu bar and are static. They are shown next to each other (per 4) and below each other (no maximum number).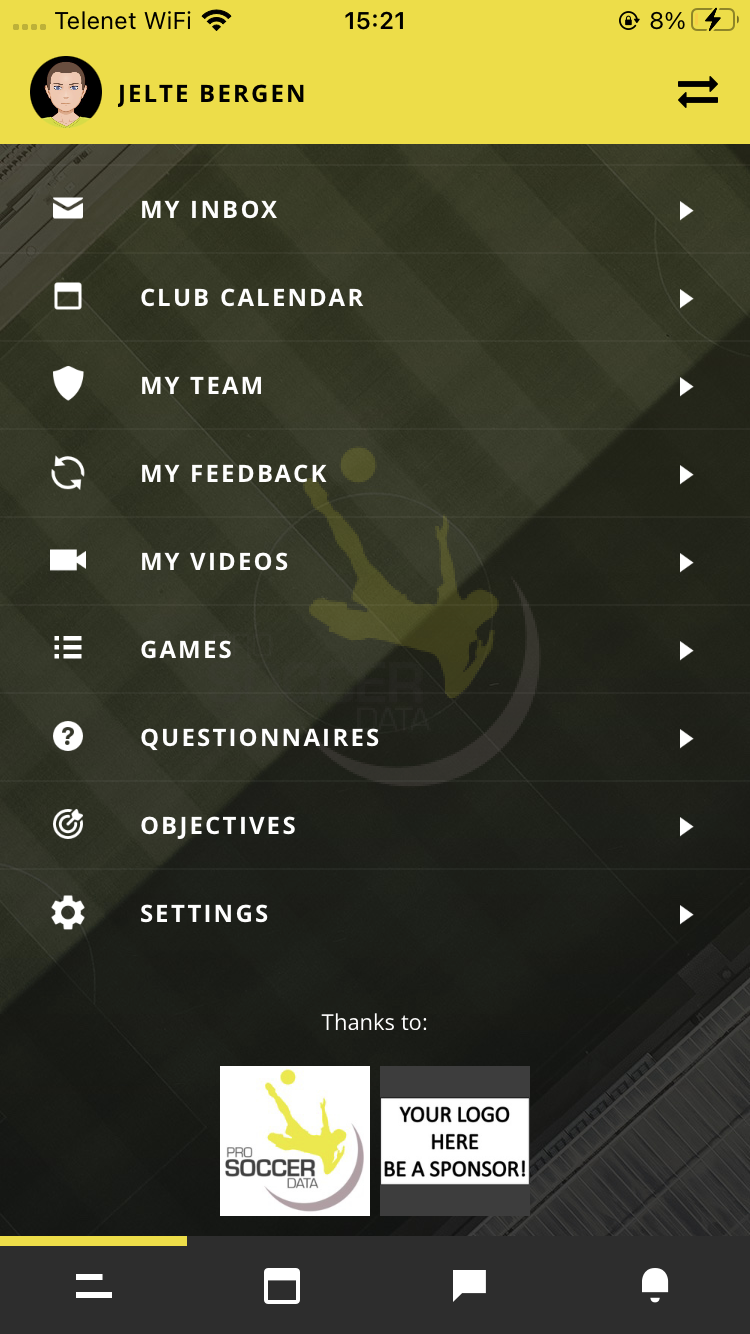 ---
Questions about this article? Send an e-mail to support@prosoccerdata.com