My inbox
On the first page of 'My inbox', you will be able to see all the mails sent to you. You can also search for mails on the top of your screen. Simply press on the search button and start writing what you're looking for. This is an easy way to find your way trough all your mails.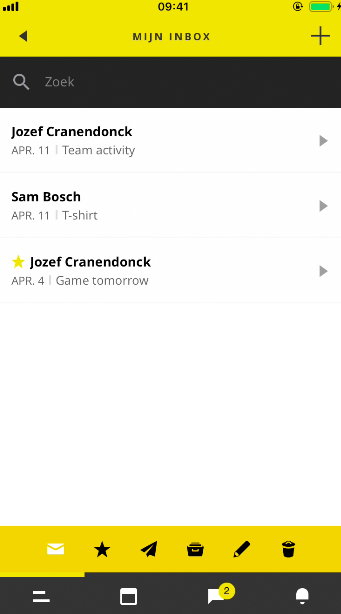 To write a new mail, just press on the 'plus' icon on the right top of your screen. A new screen will appear. To add a file press on the attachement button. Fill in the name to whom you want to send the mail. Fill in the subject, then start writing your message. To send, just press on the icon on the right top of your screen.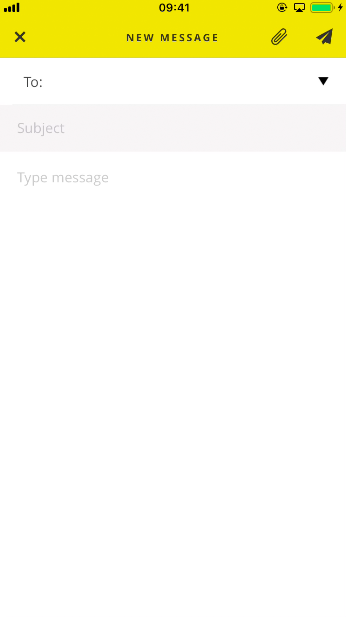 The 'star' icon is an inbox for all your marked mails. If you want to mark a mail that is important to you, the mail will come in this inbox. To remove the mail, just press on the star icon, and the mail will go back to your normal inbox.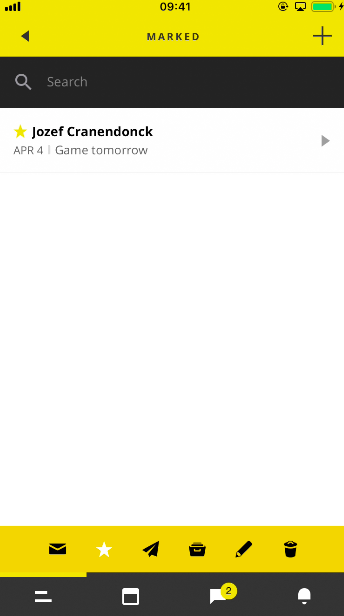 The third icon is where you'll find your sent mails. Every mail you sent will appear in this inbox.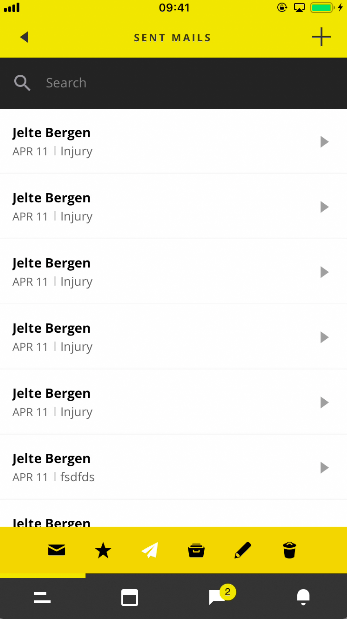 The fourth icon is the archive. Every mail, received or sent can go to your archive. When you open your mail, and you want to place it in the archive, just press the top right button and you will get the option to archive or delete. Choose archive.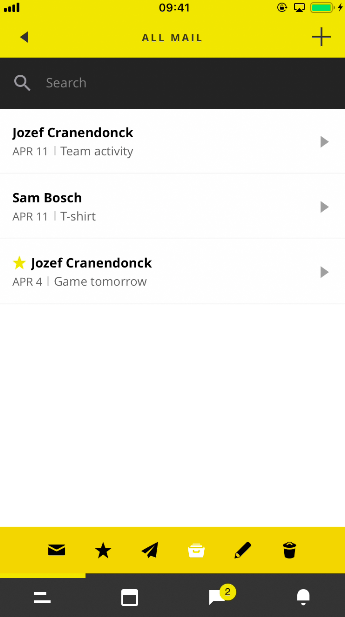 The 'pencil' icon is your draft. When you write a mail and you want to finish it later, press on the cross on the left upper side then select 'save draft'. You now will be able to find your mail in your drafts.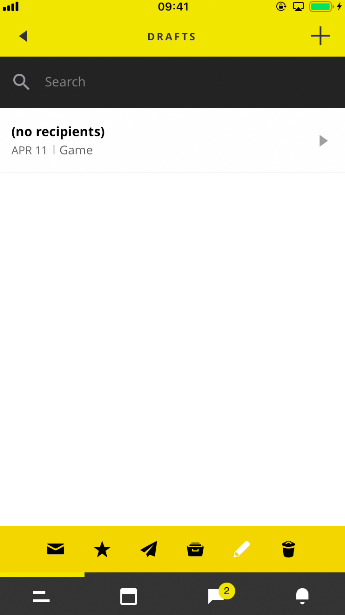 The last icon is the trash. Every deleted mail will appear in your trash. To empty your trash just press the mail you want to delete and in the right upper corner a trash can will now be visible. Press on it, and press delete afterwards. To select several messages, do the same thing, except now you select all the other messages you wan't to delete.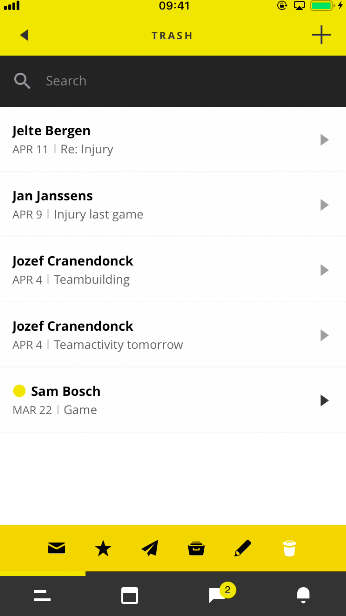 ---
Questions about this article? Send an e-mail to support@prosoccerdata.com
---