The PSD Mobile app
PSD Mobile app: Functionalities
The principle goal of the PSD mobile app is to facilitate communication and planning within the club. Through the application, the player and trainer can consult their club agenda and all activity changes will be received in real-time. The app also allows you to stay in touch with everyone within the club at any time. Last but not least it is possible for a player to submit training presences via the application. Below we will go over all main functionalities of the app: 

MENU
My profile: Consult your own profile
Club calendar: Consult all club activities
My Team: List of your team and staff members
My feedback: Receive feedback from your staff and reply them
My videos: Watch shared videos
Games: Consult game results from your team and other teams
Settings: Setup notifications and password
Sign out: Sign out from the app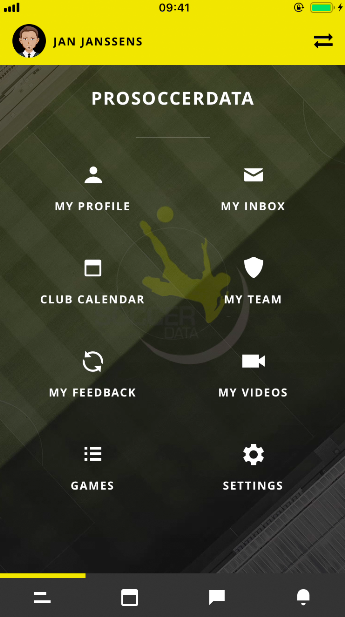 My Calendar
When you tap on the second icon below, the team calendar of your team will appear. Here you get an overview of all your activities where you are expected to be present. Click on an activity to see the activity details (location, dressing room, meeting time,...). For training activities it is also possible to submit presences. 
If one of the activities changes from location, time or gets cancelled within 2 weeks of the scheduled activity, an automatic notification will be send to all team members attached to this activity.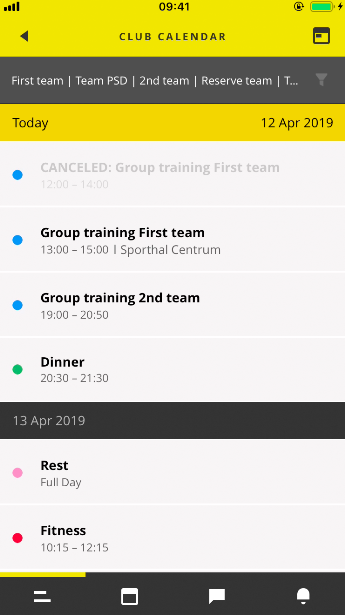 Chat

The chat functionality has two options. You can either start group chats (for ex. your team and staff) or you can begin private chats with another club members. The goal here is to centralize all communication via one platform.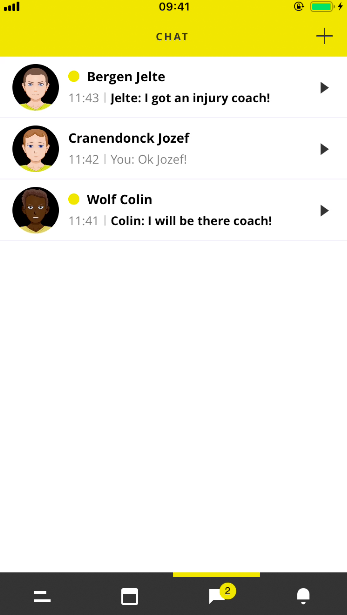 SETTINGS
On the settings page of the mobile app you can adapt notification preferences or change your password. You can also contact the club admin if you would like to request administrative changes.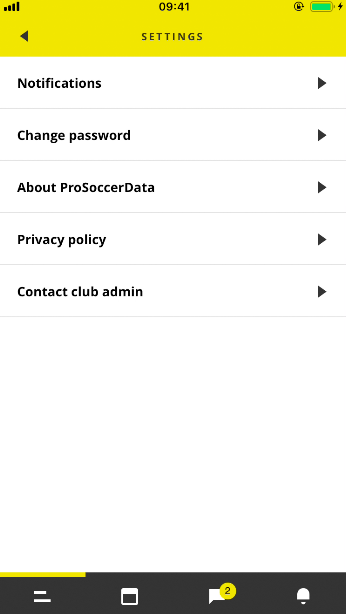 ---
Questions about this article? Send an e-mail to support@prosoccerdata.com
---